Message from Top Management
Below, President Tetsuo Oki answers questions about JFE Systems' initiatives based on its settlement of accounts for the first half of FY2022.
What's your assessment of the company's business performance in the first half of FY2022?
We saw a rise in sales in all business sections.
In the first half, thanks to factors including sales growth accompanying JFE Steel's Steelworks System Renovation Project moving forward with full-scale implementation and work ahead of schedule on large-scale projects for general customers, both net sales and ordinary income for the first half set new record highs.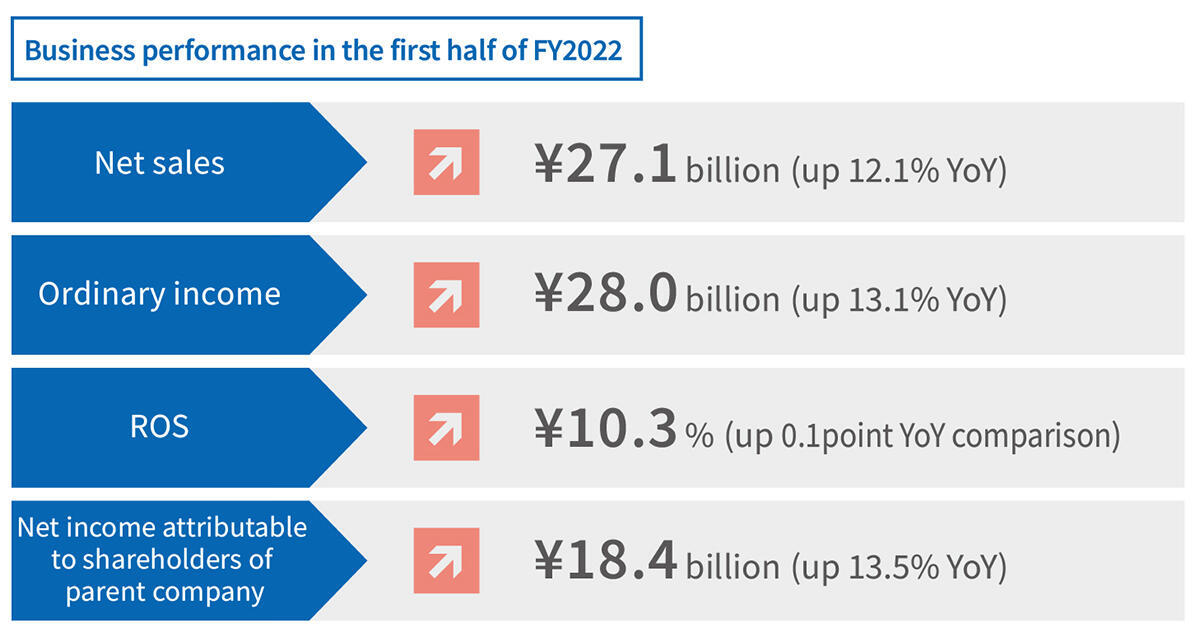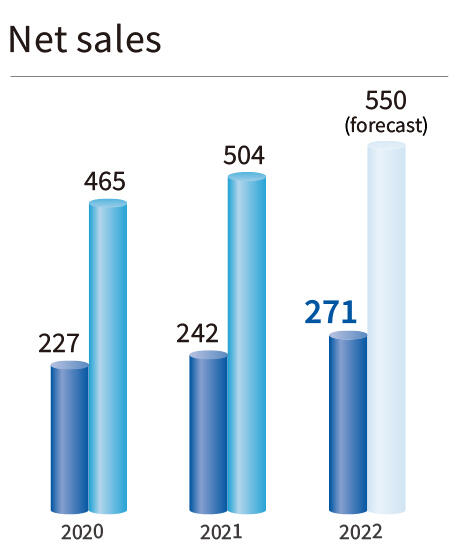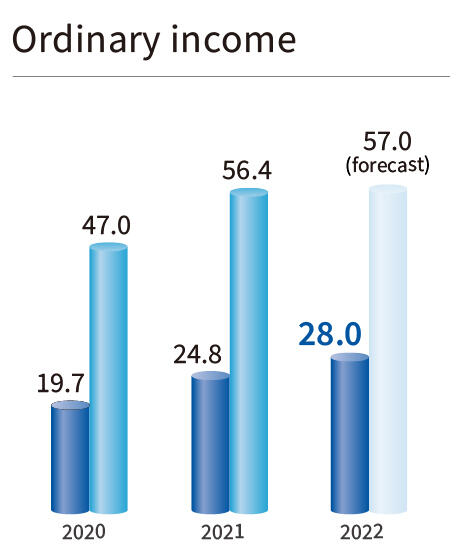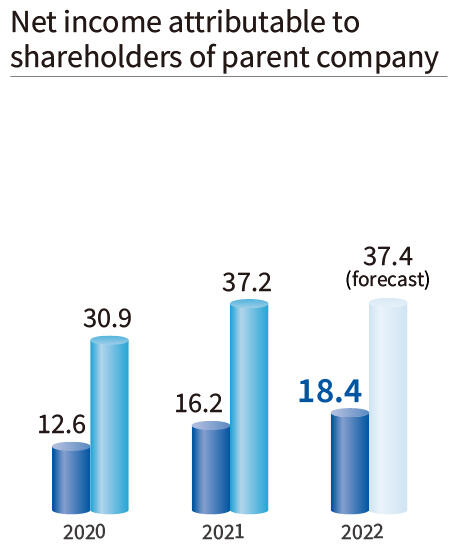 What is the full-year outlook for FY2022?
Thanks to the ongoing contributions from full-scale implementation of the Steelworks System Renovation Project, as in the case of the first half of FY2022, we expect year-on-year growth of approximately 10% in net sales.
In terms of profits, we expect a slight increase overall, as factors including increases in employee remuneration to secure IT human resources and higher research and development expenses--investments for the future--are expected to offset some of the profit growth generated by increased sales.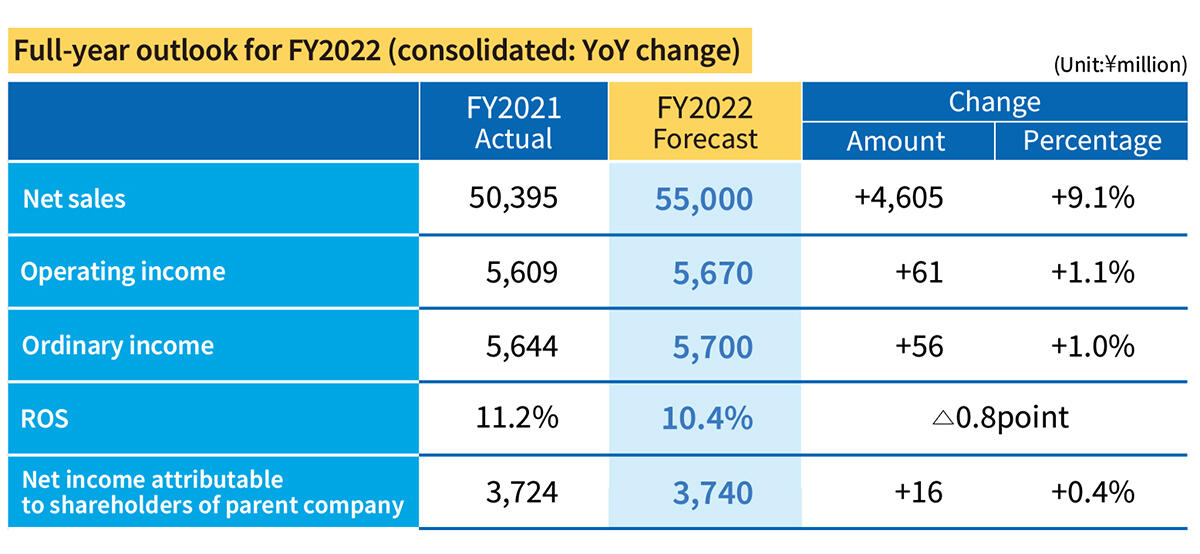 What about returns to shareholders?
We got off to a smooth start on the new Medium-term Management Plan, thanks to increases in both sales and profits in the first half of FY2022. We paid our first-ever interim dividends (40 yen/share).
We project full-year dividends of 85 yen/share, a new high, based on a target payout ratio of 35%.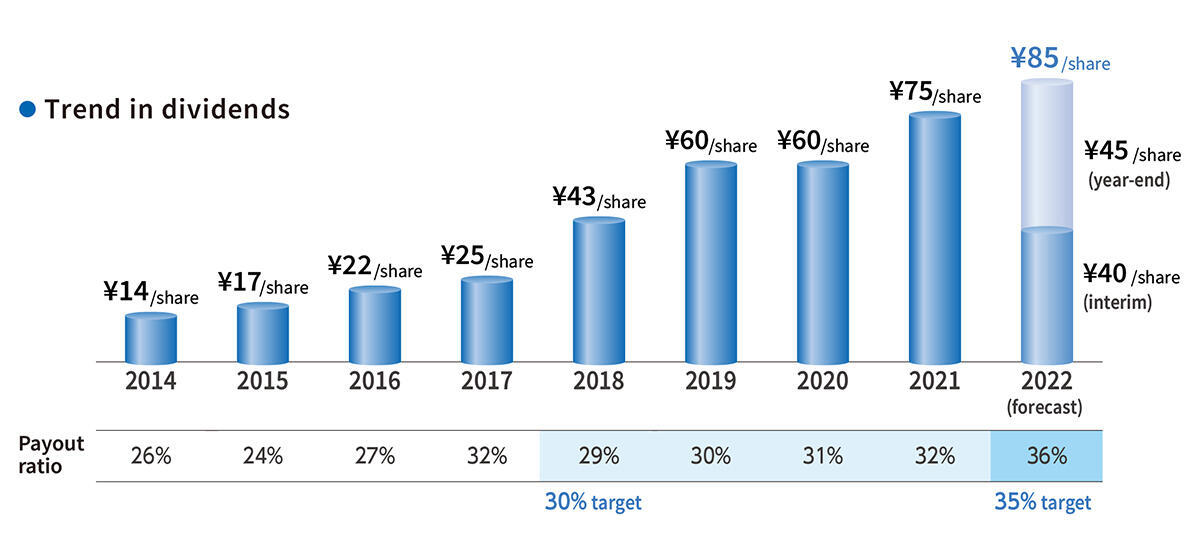 The 1:2 stock split was enacted on April 1, 2021. Dividend amounts for FY2020 and earlier have been converted (rebated) after the stock split.
December 2022
President & CEO
Tetsuo Oki