Purpose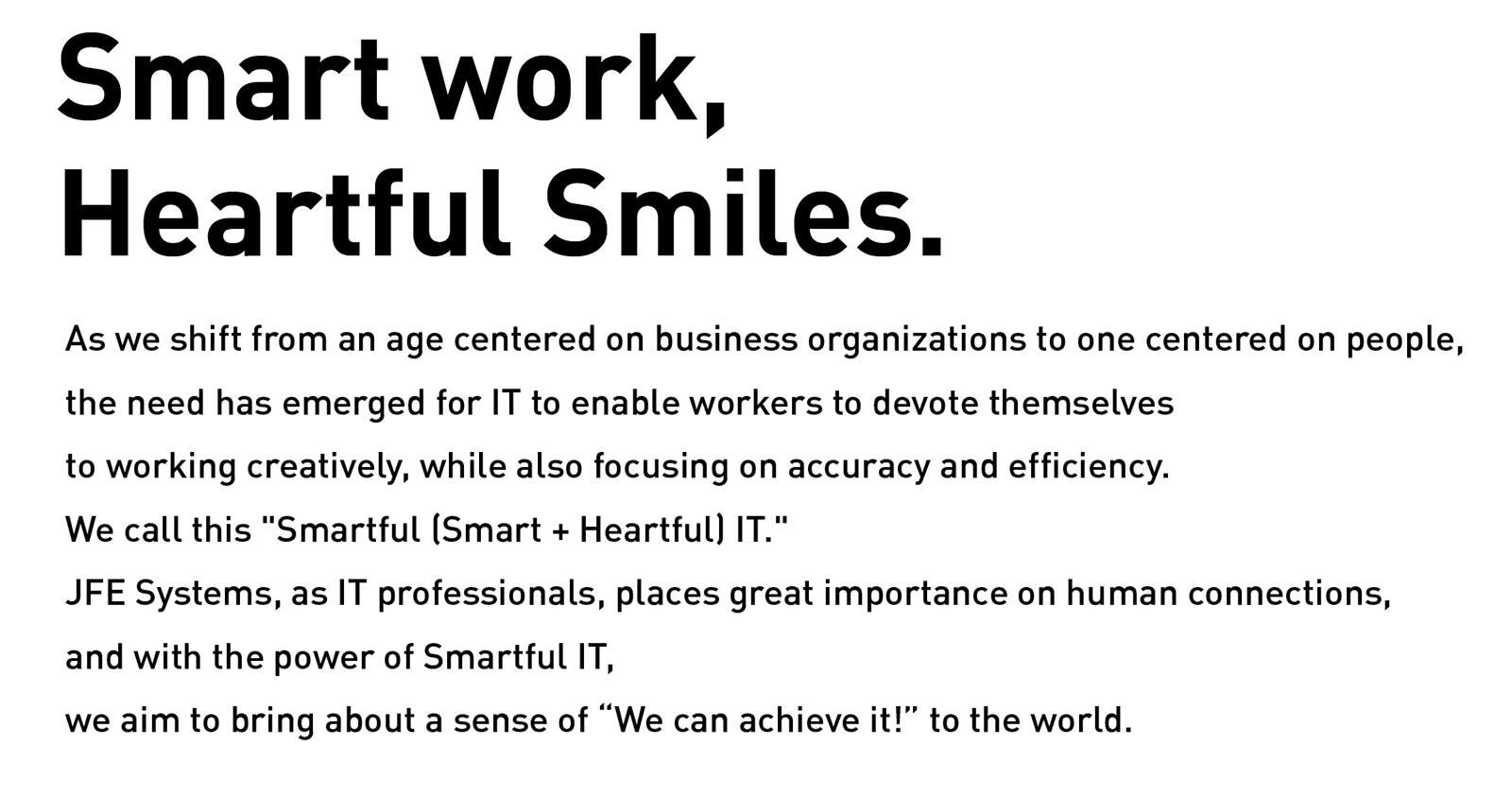 Corporate purpose is a term that answers a fundamental question:
What convictions steer a company's business activities?
Our corporate purpose expresses the foundations of our business and the meaningful role we wish to play in society. Internally, it indicates our unique decision-making criteria, unchanged from the past through the present and into the future, and externally, it indicates what we believe and how we will contribute to society. We wish to articulate our Purpose and a Sub-purpose.
Brand Concept

The brand concept is a simple expression of our Purpose, symbolizing the IT that we deliver to society.
It is a succinct expression of our Purpose. In addition to serving as the basis of work for those within the organization, it appears in a wide range of external communications, including business cards, product and service catalogs, presentation slides, advertising, and the corporate website, as a concept of the IT solutions we deliver.
Value

Our five shared values for realizing Purpose

Action guidelines

he most important element of realizing Purpose is Good Relations among people.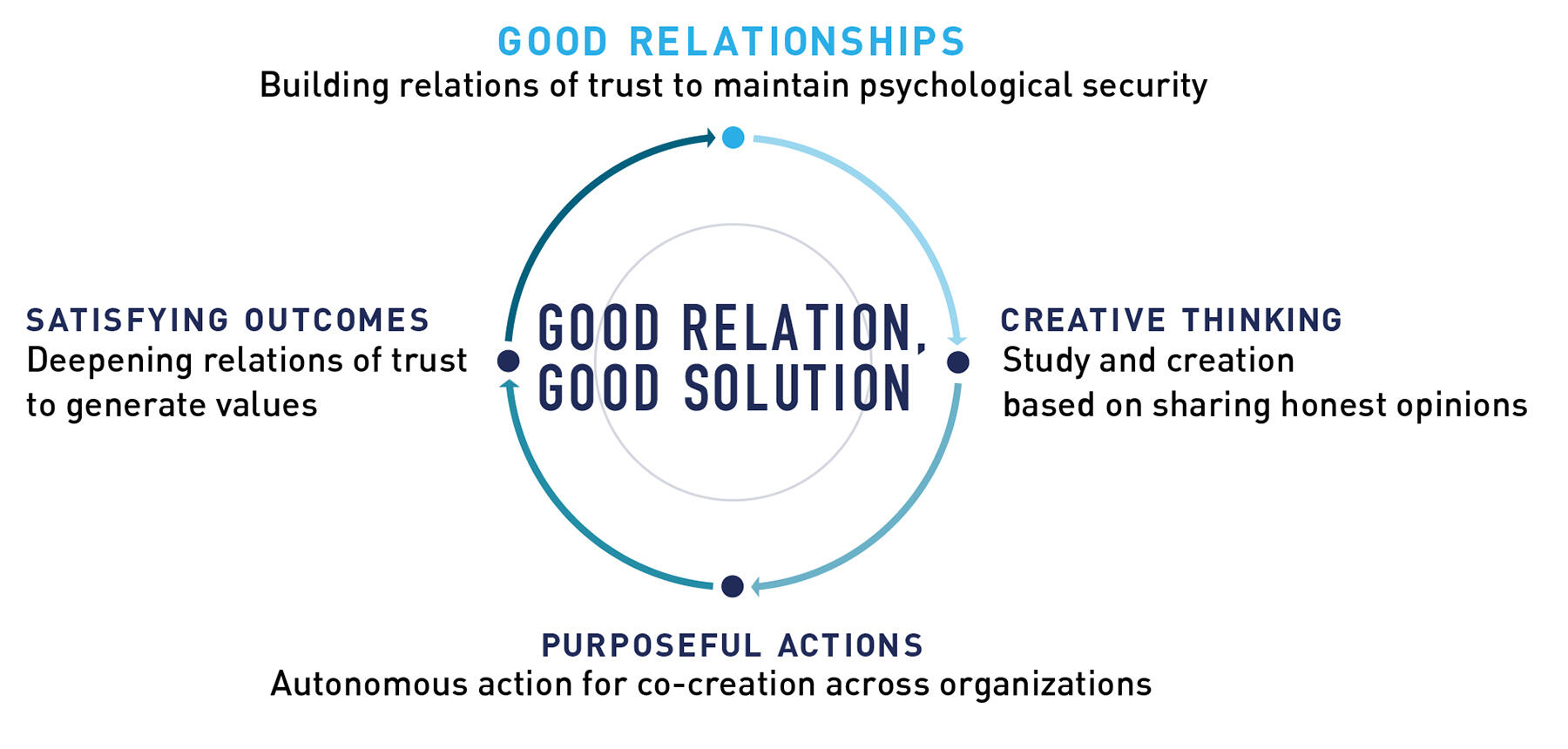 Our employees act from a perspective that values good relationships with customers and other employees.
Based on our view that a human-centric organizational culture that emphasizes connections among people (social capital) will have a major impact on human capabilities, we seek to realize the organization's aims through placing emphasis on good interpersonal relations. To do so, we will demonstrate the potential of communication technologies to build opportunities for open communication, based on an understanding of the importance of dialogue. Thus, we will encourage exploration, creativity, and leadership to promote collaboration, while demonstrating support for team members and eliciting independent action.